Moment of beauty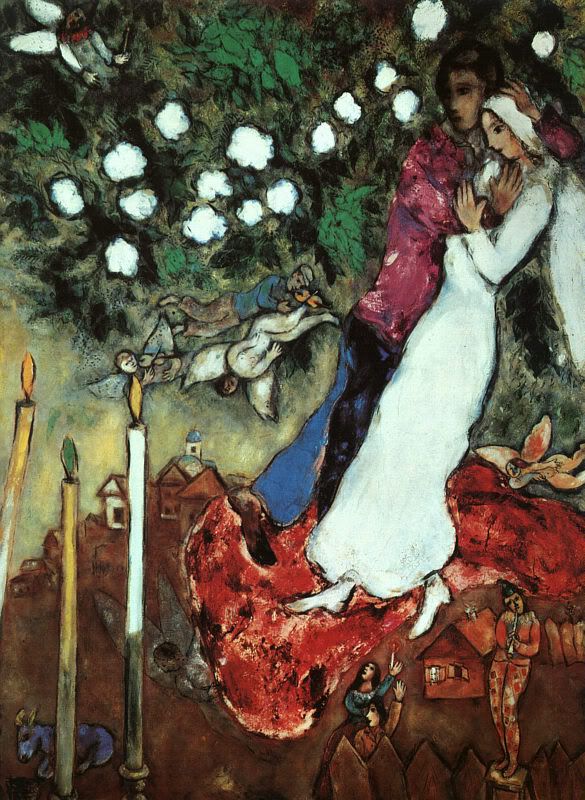 It's impossible for me to look at the works of Marc Chagall and feel sad. Every one is a celebration of life even when their subject matter is less than joyful. He could contemplate the persecution of Jews by the Nazis, the deep solitude of religious introspection or the loss of a love and the vibrancy of being a child of God in a beautiful world still emanates from his work.
I love all the details, the goat underneath the candles (what is it with the goats?), the falling angel, the dancers, the fiddler. The flowers seem to glow and burn with more intensity than the candle's flames. What really gets me is the gentleness with which the man is holding his bride.
Chagall knew joy, passion and whimsy. You can have passion with no whimsy, but it can easily turn dark and sour without some leavening. Passion can be lead footed, but joy knows how to soar. Whimsy makes the difference.
The painting is The Three Candles.
art